Excellent Staffing Services in King of Prussia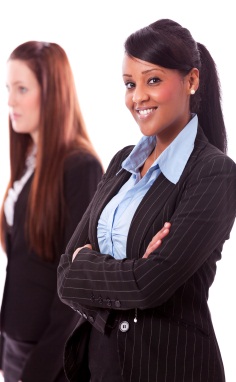 Careers Express, Inc., located in King of Prussia, PA, places great value on time, both yours and ours. We invest our time and resources in conducting thorough face-to face interviews to ensure applicant fit. We look at the total person; their skills, attitude, work experience, and work ethics to predetermine functional skill level and work output potential for every job category. Our in-depth screening enables our staff to refer only the most qualified and reliable candidates for our clients.
The strength of Careers Express, Inc. lies in our organization's ability to properly assign our employees to client companies on long and short-term assignments. Once an applicant is hired, Careers Express, Inc. administers a comprehensive orientation of company policies, procedures, regulations and client expectations. Our staffing specialists make it their business to know every candidate by skill and ability. By building a personal and professional relationship with each candidate, consistency and reliability are assured.
We have streamlined our systems to make it more convenient for you to do business with us. One phone call from you to our assigned staffing specialist initiates your order and begins our systematic assigning process. Our staffing consultant will select and place the most qualified temporary employee to meet your needs. Within 30 minutes of your call, our assigned staffing specialist will respond back to you to confirm that the assigning process is in the works.
Our contract employees are legally ours; therefore, we are responsible for all mandated payroll taxes and insurance. Our current policy includes: commercial general liability, automobile liability, workers compensation of and professional liability.
Because of the quality of our employees, situations arise from time to time when one of our employees is considered for permanent employment by our client. In such situations, we ask that the client contact us so that we can discuss the opportunity with our employee. If the employee is interested, we recommend that the employee remain on our payroll for a predetermined amount of consecutive working hours. Then, after that period expires, we will transfer the employee onto the client's payroll at no addition cost. In such cases, there are no payroll transfer fees. Utilizing these systems has increased our efficiency and minimized our costs, allowing us to pass these savings on to our preferred clients.
We Provide Temporary Personnel in the Following Areas:
Accounting and Finance
Administrative, CEO Assistants and Executive Secretaries
Bookkeeper and Office Managers
Customer Service, Call Centers, Supervisors
Facilities and Operations Managers
Handyman and Electrical Contractors
Human Resources




Information Technology and Help Desk
Medical and Pharmacy Technicians
Production and Warehouse
Professional Consultants
Project and Production Managers
Receptionist and Clerical
Sales and Marketing



We Provide Permanent Staffing in the Following Areas:
Accounting and Finance
Communications
Engineering and Research

Healthcare
Human Resource




Insurance
Legal and Education
Marketing and Sales
Medical and Pharmaceutical
Middle Management




Operations and Retail
Scientific
Senior Executives



Client Satisfaction Guarantee:
Our temporary staffing service provides the following guarantee. Once a temporary employee is assigned to a client site, Careers Express, Inc. guarantees the quality of its employees. If the client is not satisfied within the first eight hours, absolutely no charge is made to the client and Careers Express, Inc. arranges immediately for replacement. We are committed to maintaining a long-term relationship with each of our client companies. Because of this philosophy, we are more than willing to cooperate in resolving problems properly and expeditiously, with open and clear communication, so that we can enjoy a productive, long-term business relationship with our client.
All professional placement services include a 90-day guarantee, which includes full candidate replacement at no additional cost.
Give Us a Call
Call us and let our
staffing consultants help you with all of your staffing service needs on 610-768-1788.