Dedicated Staff of Specialist and Placement Consultants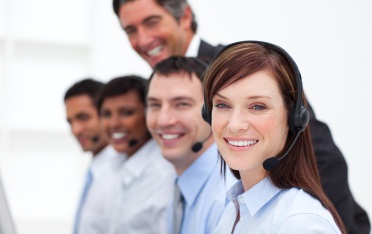 Careers Express, Inc. in King of Prussia, PA has a dedicated staff of seasoned professional who are committed to excellence in office support and mid- level professional staffing. Our management team is headed by Tammy M. Ford, President and CEO, and Mario R Ford, Sr., Chief Operations Officer and Co-Founder. With over 40 years of combined corporate experience in staffing management and direct-hire placement, both are recognized locally for their expertise in the employment services industry. Both owners are onsite and work hands-on with their staff of specialists. The Careers Express, Inc. management team's goal is to offer a new level of professional service in the field of office support and professional staffing.
Our team of staffing specialists represents some of the brightest in the employment field. Each team member is dedicated to the highest level of performance as it relates to professional standards and practices. When you call Careers Express, Inc., you reach a dedicated, professional staff who knows the specific conditions of the office workforce, speaks your language, and has the savvy to meet your specific needs.
DIVERSITY PROGRAM
Dedicated to Building A Culture of Commitment to Diversity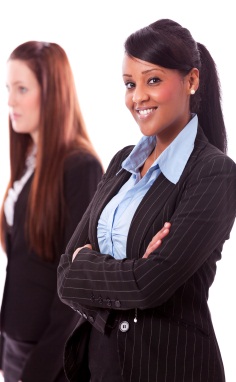 At Careers Express, our commitment to diversity and inclusion is exemplified in our "Diversity Candidate Pool Program." This program, created to link diversity and inclusion with the candidate selection process, allows us to represent the entire workforce and attract the most diversified candidate pool around.
We've built our reputation on the quality of our services and a combination of in-depth experience and state-of-the-art database technology.
We conduct thorough interviews to ensure that each candidate's skills, experience, work ethics and personality, precisely fit your individual need. Additionally, our Diversity Consulting program assists employers not only with recruiting but with retention and diversity issues.
For Suppliers Diversity, Careers Express is certified as MWBE owned and operated company. We are interested in building supplier partnerships through corporate opportunities as well as with other MWBE firms who are committed to Diversity and Inclusion. Careers Express is committed to building long-term relationships with such Corporations interested in fostering more diverse and inclusive workforces locally and regionally.

PROFESSIONAL DEVELOPMENT
Careers Express, Inc. Professional Resource Forum on LinkedIn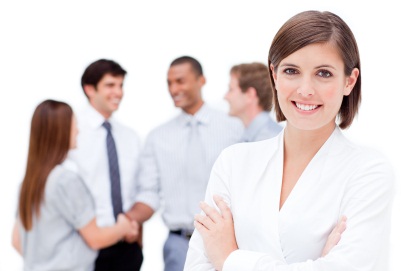 Private group. To request membership, click
Join and your request will be reviewed by the group manager.
A healthy outlook for the future should dare you to raise your sights to even higher goals and greater purpose. Careers Express, Inc. Professional Resource Forum will engage HR professionals through stimulating empowerment discussions and shared resources to explore and discover ways in which members can embrace concepts to further stretch their expectations, objectives and performance in their professions. We are an organization filled with ordinary people committed to doing extraordinary things. By harnessing the power of purpose and foresight from industry thought leaders we hope to create even richer empowerment opportunities to reach higher goals and greater purpose for our members to advance forward in their professions.
REFERRAL PROGRAM (NOT-FOR-PROFIT)
Bridge Connections Referral Program (Need a second chance?)
"Building Better Communities Through Building Better People."
The Bridge Connection Referral Program was established by Careers Express, Inc., in 2014 as a community outreach not-for-profit referral resource service for local employers interested in advocating for at-risk young adults who are job-seekers. The program was designed to help those coming out of recovery programs with at least one year or more on an abstemious life track integrate back into the workforce.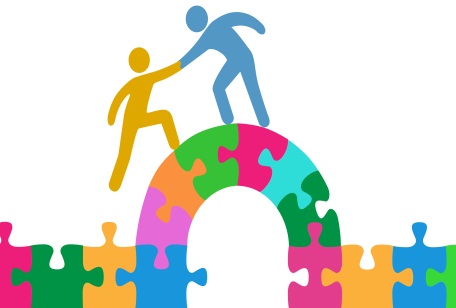 The Bridge Connection Referral Program's mission is about building better communities through building better people. In the 21st century, most people have been touched by a family member or someone close to them that suffers from the disease of addiction and the struggles that come along with the disease. The Bridge Connection Referral Program is about investing in a life. It's about helping really gifted and extraordinary people breakthrough the cycle of despondency and hopelessness by providing a network of supportive services through a conglomerate of employer resources, training, education and mentoring opportunities that will ultimately lead to healthy productive living. We are soliciting the help of local CEO's and Small Business Owners to join in the "advocacy thrust" by becoming mentors, coaches or employers for young adults who are blossoming into beautiful people.
By hiring someone through the Bridge Connection Referral Program it is our hope that local businesses will see the benefit of helping those traveling on the recovery road to become productive citizens again. By doing so, you can improve your business bottom line, grow your business and increase your profits by investing in a life through mentorship opportunities or employing someone through the program. This referral program is totally free of charge. It is referral based to help bridge the gap for young people looking to make a difference in their personal lives and building a better community.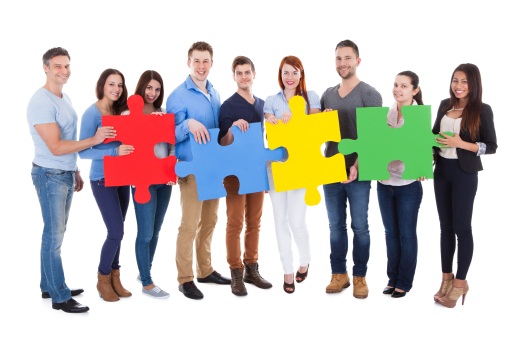 Many of the applicants in the Bridge Connection Referral Program have skills in office clerical, administration, customer service and warehouse.
Our goal is to connect qualified candidates in recovery with local CEO's and Business Owners who are willing to advocate through mentorship opportunities or opening a door for employment for those who are considered "At Risk." With your help we can increase awareness within the business community by doing something good by putting this group back to work and on a healthy path of success.
We treat every candidate in the Bridge Connection Referral Program like any other candidate applying for work. We interview, test, train, reference check and evaluate every applicant referred through the Bridge Connection Referral Program by skill level and provide thorough background screenings before referral. Our primary mission is to build awareness in the fight against addiction for at-risk young adults. Our objective is to assist through providing networking, mentoring, educational, and referral resources to help bridge the gap for employment.Our referrals who go through the Bridge Connection Program are looking to have a fresh new start as productive citizens. We espouse the belief that when someone makes a concerted effort to change by returning to education, job training and putting forth hard work, they can easily reintegrate back into society. And when we provide the necessary training, coaching and mentorship opportunities combined with work incentives we can make better people and better communities by helping people to become proud and productive citizens.
For more information contact us at
BridgeConnection@CareersExpress.com
Honors or Recognitions Awards:
Tricom Funding 20 Year Service Award 2014
Outstanding Business Community Service Award by SLG Ministries Inc. 2014
Main Line Chamber Small Business of the Year Award - 1st Finalist 2004 National Coalition of 100 Black Women Award - Madam C.J. Walker Awards 1st Finalist March 15, 2003
Published Diversity Article in Philadelphia Inquirer July 11, 2004
National Recognition in Black Enterprise Magazine – 1996
Certifications and Credentials:
Certified Female Minority Business through MSDC PA-NJ-DE since 1998
Associations:
Chair - 25th Anniversary Gala for GVFHRA 2007-2008
Chair - DVHR Partnership Summit for Local SHRM Chapters- 2005-2006 (Continued Serving on Planning Committee from 2006-2008)
Chair - Executive Forum for GVFHRA 2005-2006
Chair- President's Circle - GVFHRA (2007-2009)
Executive Board of Leadership Main Line 2004-2007
Founded The President's Leadership Challenge for GVFHRA 2004-2005
Gold Member of Main Line Chamber of Commerce since 1994 to Present
Graduate of Leadership Main Line 2002-2003
Greater Valley Forge Human Resource Association member Since 1992 (Board Member 2001-2008)
MSDC PA-NJ-DE Since 1996
Past President Greater Valley Forge HR Assoc. 2004-2005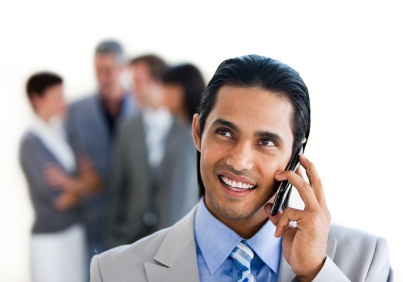 Learn More Bilingual Services (Latino)
We have bilingual Spanish-speaking consultant onsite for candidates in the local Latino community. Feel free to call us to learn more about our permanent and temporary
staffing solutions services.